My Monthly Message
I am an educator by profession so I am innately driven with a desire to teach.  But so much more than my profession defines me, namely my family and 40 something years of life experience.   In this blog, I intend to share some personal experiences and insights. Why you ask?  What makes your experiences and story so standout and different than mine?  Probably nothing, that is the point.  We share so many similar experiences as wives, mothers, professionals, fitness/health enthusiasts…and these experiences have VALUE.   They TEACH us something.  It's these relatable experiences that bring us together and want to LEARN from one another.
Perhaps my words will resonate with you, even influence you.  Regardless, you will come to learn a little more about me, and in the process I hope you get to learn a little more about YOU.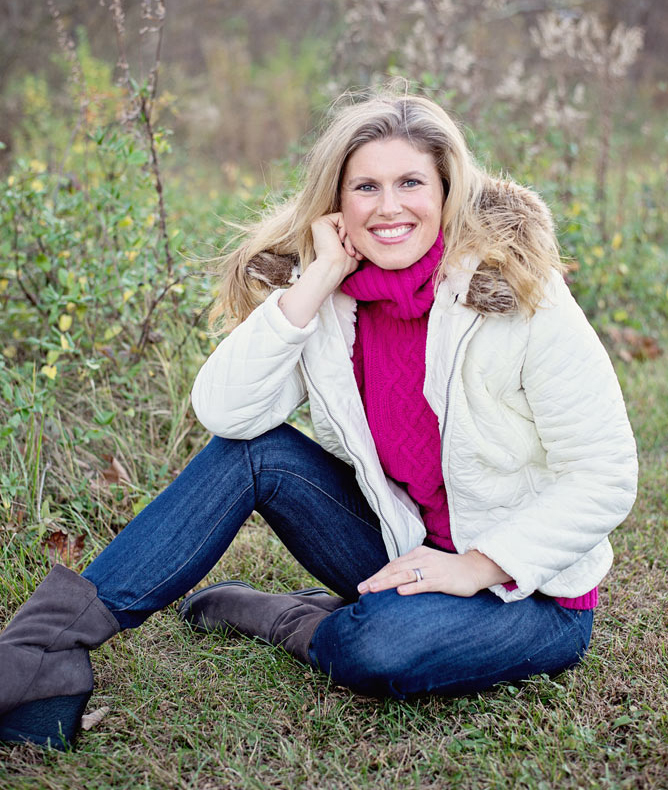 May Marks One Year
May 8, 2016 marks one year since Vivian's diagnosis with Type I Diabetes.  I feel like I have very little recollection of the 6 months post diagnosis, yet I can recall with clarity every detail about those 3 days when we lived at Sinai Hospital.  A moment in time I will never forget. My then, 6 year old daughter Vivian, was diagnosed with Type I diabetes on May 8, 2015.
I share this story for multiple reasons.  Many don't understand that Type I Diabetes can happen to anyone and often the cause is simply labeled as an autoimmune response to a virus.  At least that was the case with Vivian. Many also may not recognize the warning signs…I didn't…and we were lucky. But I also think it's a difficult diagnosis for the whole family, mostly because it's an additional complexity added to the mix when life already seems overly complicated.  We were basically learning a new lifestyle and as we took on this new challenge it was stressful, confusing, and at times I felt totally helpless.  But we are dealing with the curved ball we have been thrown.  We have accepted our new "normal", we focus on what we can control, and we are forever grateful that we continue to live life as a family.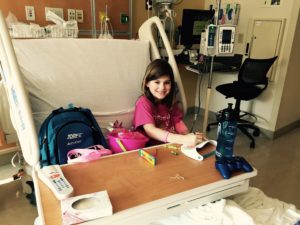 Vivian had a few bed wetting episodes and then began complaining of painful urination in late April. I took her to the pediatrician with thoughts of a UTI. She was diagnosed with a UTI, but I was told there was some glucose in her urine. I was instructed to bring her back for a repeat urine test in 10 days after completing the course of antibiotics. We returned 10 days later and the urinary tract infection was gone but her glucose was at 700. We were sent directly to the ER at Sinai Hospital in Baltimore, MD where we were told she must have had a virus and then an autoimmune response to the virus. Vivian was admitted, treated and educated on how to manage her new diagnosis - Type I diabetes.
For Vivian, every day is a series of finger sticks and injections. She can't just eat a snack when she's hungry or have the same snack that her friends are having. She is tethered to me in the sense that I need to know everything that goes into her mouth so that she can get the appropriate insulin dosage. She wants to go camping with the Girl Scouts, have sleepovers with her friends, enjoy cake and ice cream at birthday parties. I can't just kiss her and send her off, wishing her to "Have a good time!" I have to be there.
Keeping her numbers "in range" is a daily challenge, especially as she is a young and active little girl. We have had the scary and difficult nights when we have fought to wake her up when her sugar has plummeted below 50. We've dealt with the emotional and irrational behavior that comes with high sugar. We have tried to help manage the anxiety she developed in response to eating… getting herself so upset that she would vomit at nighttime meals.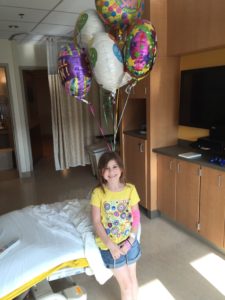 But today Vivian is dealing with her condition like a true champion. Vivian has less anxiety and she knows her routine.  She is learning how to count carbs, she is giving herself her own shots, she is making better food choices, and she understands the importance of always reporting to me exactly what she has eaten or plans to eat.  Just last week, Jeff and I met with the school nurse, social worker, and Vivian's teacher to develop Vivian's 504 Plan (Individualized Healthcare Plan). We listened as the "team" praised Vivian for her skilled diabetes self-management.  They applauded her for her eagerness to make up assignments missed while visiting the nurse.  They commended her for being her own self-advocate and speaking up when she feels "low".  Finally, they acknowledged the deep empathy Vivian feels for others with disabilities at her school.   THIS is what makes my daughter amazing.
And as I watch her grow with maturity and empathy, I couldn't be more proud or more comforted.  She has a HUGE heart and a mind for relating and understanding.  She will always care deeply about people and she will always be giving of herself.  It's the person she is and the person she will always be.  And the love that she gives so freely will safeguard her through her life as she will always be surrounded by people who care for her and love her back.