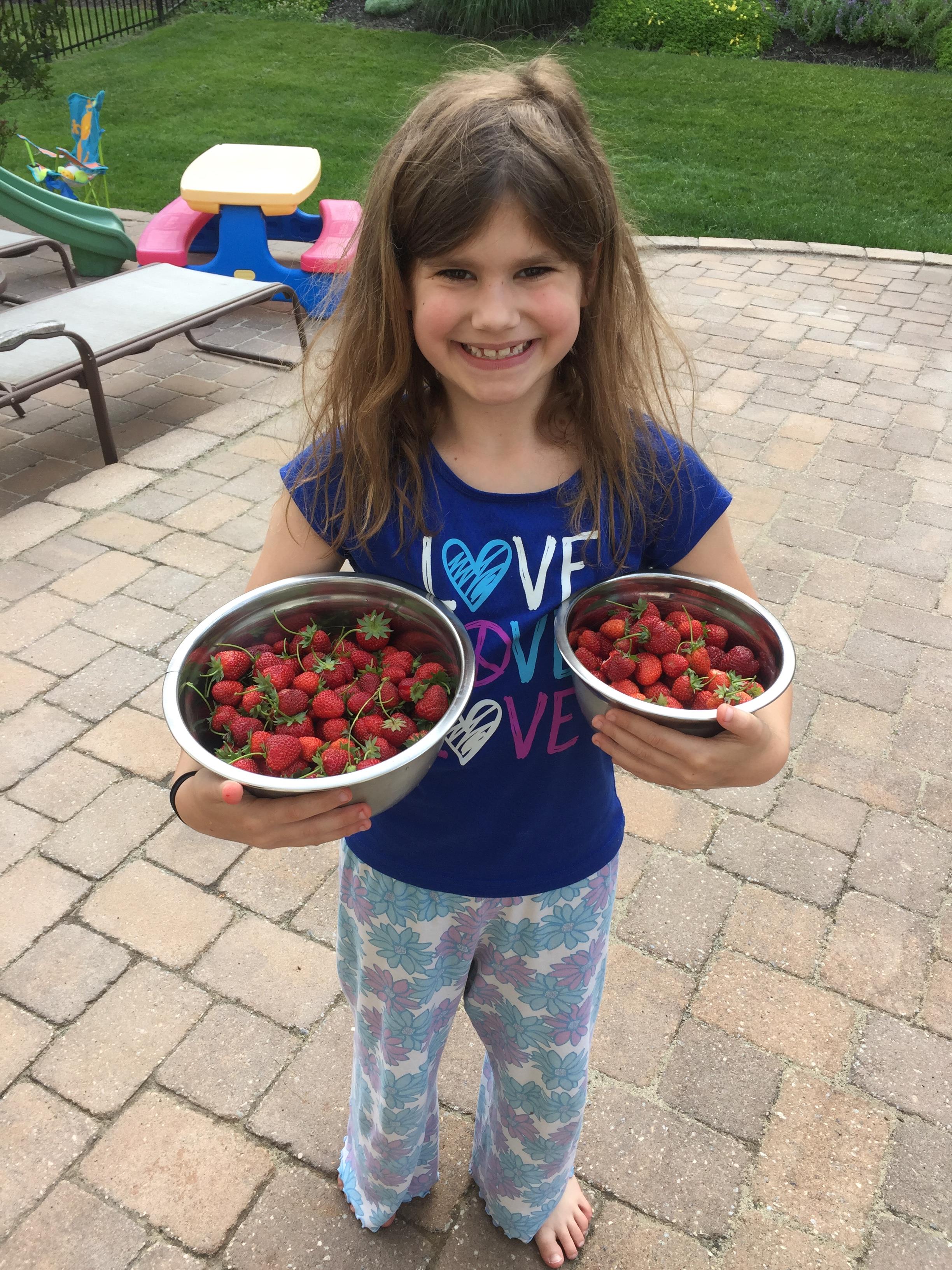 I can't help but get excited when I see the strawberries growing in the garden. Next to the asparagus they are the second crop ready to be picked, usually by mid-June. They are so easy to grow, in fact they grow and grow and grow…rather aggressively. So we thin them out yearly and they produce oodles of berries! They are so delicious and nutritious.
It's not all about the berries, but rather understanding that diets rich in fruits and vegetables have health promoting effects. Phytochemicals found in fruits and veggies are bioactive compounds and have antioxidant and anti-inflammatory properties.
The antioxidants found in strawberries may help lower the risk of cardiovascular events through the inhibition of LDL-cholesterol oxidation, promotion of plaque stability, improved vascular endothelial function, and decreased tendency for thrombosis.
As an anti-inflammatory, strawberry extracts have been shown to inhibit COX enzymes, which modulate the inflammatory process.
Other compounds in strawberries have demonstrated anticancer activity by blocking the initiation of carcinogenesis and suppressing the progression and proliferation of tumors.
Lastly, some studies have shown that diets rich in strawberries may have the potential to provide benefits to the aging brain.
So enjoy your strawberry smoothies, or strawberries over Greek yogurt or in your over-night-oats. Never had over-night-oats? I will have to post a recipe!!! Delicious and nutritious J
Adapted from: The National Academy of Sports Medicine (NASM) Monthly Insider 4/2017